Beginning in April 2016, OrphanAnaesthesia now offers a patient safety card for all hospitals, patients, and support groups.

Patients or doctors can fill-in the specific name of the rare disease.

This card is made available to alert the anesthesiologist or emergency personnel to that the holder has a rare disease that may cause problems for anaesthetic management. The card should be given to the anesthesiologist before anesthesia. It should be carried by the holder in case of emergency.

The OrphanAnaesthesia website is listed on the card as a resource for further information on the specific details of anaesthetic management of the rare disease.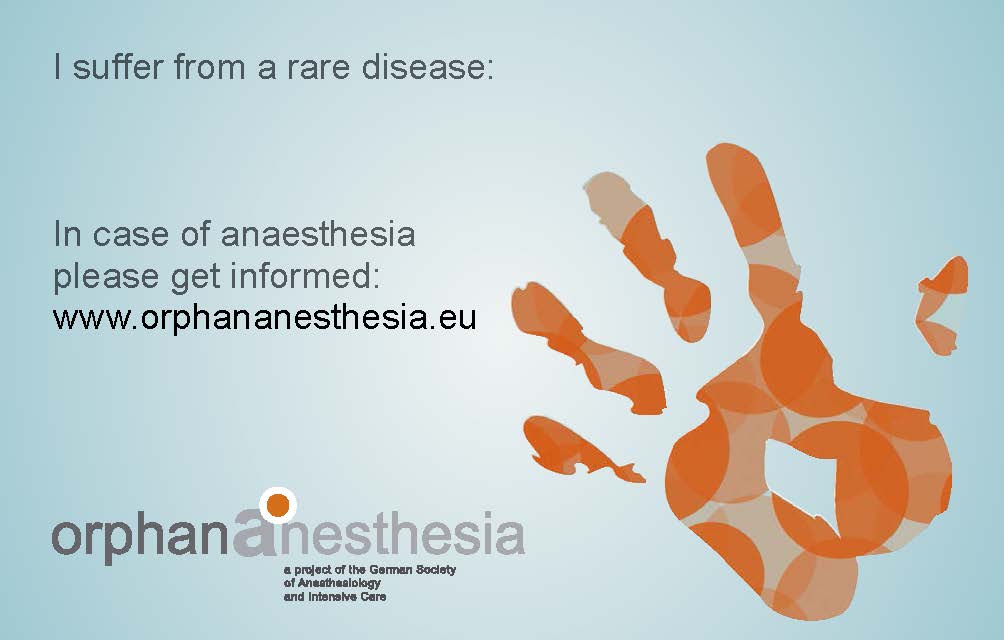 Download it here:


The card is ready to print.