OrphanAnaesthesia offers a Patient Safety Card for all hospitals, patients, and support groups.

The Patient or the doctor fills in the name of the rare disease to notify the anesthesiologist or emergency personnel of the rare disease, and of the recommendation for the anaesthetic management.
The card should be given to the anesthesiologist before anesthesia. It should be carried by the holder in case of emergency.

The OrphanAnaesthesia website is indicated on the card as for further information.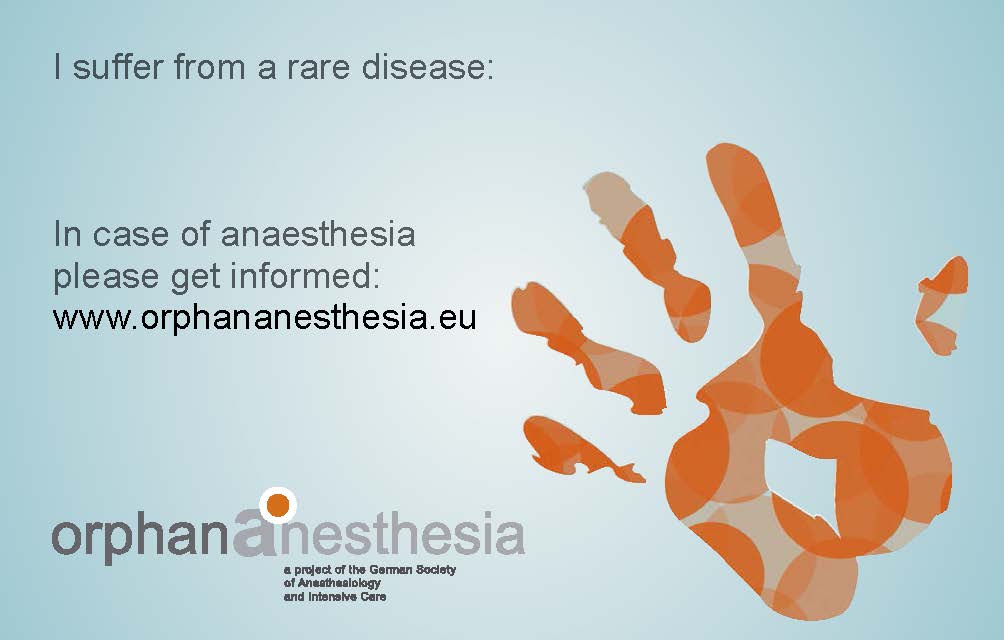 Download here to print:
pdf Patient Safety Card (107 KB)